Overview
The Poseidonia Beach Hotel, owned by Charteredhouse Estates Ltd, was one of the first modern day hotels built on the island after the Turkish invasion in 1974. After being run by several companies throughout the years, the Poseidonia Beach Hotel has been running by its Owners since April 2014 after undergoing many renovations.
Ownership
Charteredhouse Estates Ltd
Location
Prime Location in Limassol Bay, between the areas of Yermasoyia & Amathus
Category
4 Stars
Accommodation
138 Total Rooms: 1 Presidential Suite/ 19 Executive Suites /111 Standard Rooms / 6 Accessible Standard Rooms / 1 Accessible Executive Room
6 Floors
All Rooms have a Balcony with Sea View or Inland View
Room Facilities
All our rooms are equipped with luxurious Bathrooms, Hairdryer, Telephone, Television, High-Speed Wireless Internet Connection, AC and Heating ,Mini-Bar, Safe Deposit Box and a large balcony.
Additionally, our Executive Suites feature a small living room with Coffee and Tea facilities.
Our Accessible Rooms feature Roll-in Showers with Grab Bar, mobility accessible doors with 32 inches of clear door width, low level light switches, Shower Chair (upon request), interconnecting Rooms for assistance, modified closet area with pull down bar, accessible to elevator.
Disabled Access
Our hotel areas are entirely wheelchair accessible. Starting with designated parking spaces for guests with physical difficulties, ramps with low inclines leading into our lobby area, elevators leading directly to our accessible rooms and all the way down to our beach level. Moving around in our cozy hotel is made comfortable and easy, as all facilities are centered and close to one an other. A roll out stiff carpet is placed on our sandy beach providing easy access to wheelchairs and buggies all the way through to the water.
Dining Facilities
Aegean Coffee Shop
Offers International a la carte Menu as well as an extensive Buffet Menu.
Open for lunch daily
Wanax Beach Bar
Full Menu with International and Mediterranean dishes in a relaxed environment at the beach.
Open Daily during the summer period.
Trident Bar & Pool Bar
All day a la carte dining in our indoor lobby bar overlooking the pool. Relaxed seating arrangements available at our Pool Terrace.
Open daily
On the Go Menu
A la Carte food Menu served around our Pool and Beach area in special containers to be enjoyed from the comfort of your sunbeds.
Open daily during the summer period
Poseidon Restaurant
Elegant evening restaurant overlooking the Mediterranean Sea with a different culinary theme every night in Buffet style
Open every night
Wanax Mediterranean Tapas Bar
Innovative Tapas Dishes and Cocktails with Live Entertainment in a Resto/Pub Style Setting steps away from the Beach
Open in the evenings from Wednesday-Saturday from June to September
Bars
Trident Bar & Pool Bar
Our main bar located in our Lobby area with direct access to the Pool Terrace. Fresh Coffees, Popular Cocktails with evening live entertainment on specific days.
Wanax Beach Bar
Directly on the beach with gorgeous sea views, our beach bar is open from May to October, with refreshing drinks and over 20 Signature Cocktails.
Wanax Mediterranean Tapas Bar
Selected among the top 10 Bars in Limassol, our Wanax offers a unique experience with innovative drinks and food steps away from the beach, in one of the best locations on the island! Open in the evenings from Wednesday-Saturday from June to September
Meeting Facilities
Four conference rooms are available with sophisticated audiovisual equipment, wireless internet and powerful lighting features to enhance the success of your events. Themed and special coffee and/or lunch breaks will be organized by our events team to compliment and best suit your special event.
Triton 1
Size: 89 s.qm
Capacity: Theatre Style 60 persons
Triton 2
Size: 39 s.qm
Capacity: Boardroom style 20 persons
Triton 1&2
Size: 128 s.qm
Capacity: Theatre Style 100 persons
Triton 3
Size: 21 s.qm
Capacity: Boardroom style 15 persons
The Neptune Ballroom
Size: 430 s.qm
Capacity: Theatre style 350 persons
Leisure Facilities
Two Outdoor freshwater Swimming Pools (one for kids and one for adults), covered and heated with see-through glass cover in winter. Two floodlit Tennis courts and a Table Tennis area, Gym, Sauna, Steam Room and Jacuzzi. Water Sports activities are available at the beach by an outsourced company (May – October) and one Beach Tennis Court.
Shopping
Poseidon Boutique
On the ground Level, showcasing a wide variety of handmade and modern branded amenities exclusive to the Poseidonia Beach Hotel
Souvenir Shop
On the Beach Level, including books, sun cream, inflatable mattresses and travel necessities
Hairdressing Salon
On the Beach Level
Other Information
Check in time: 14:00
Check out time: 12:00
Rooms & Suites
Our rooms are the harmonious blend of contemporary and tradition, and the perfect balance between homely and modern. Light and bright, with a typical Mediterranean décor, comfortable furnishings and luxurious amenities.
Facilities
Our Hotel and Team are equipped with the facilities and the mindset to naturally deliver outstanding guest service…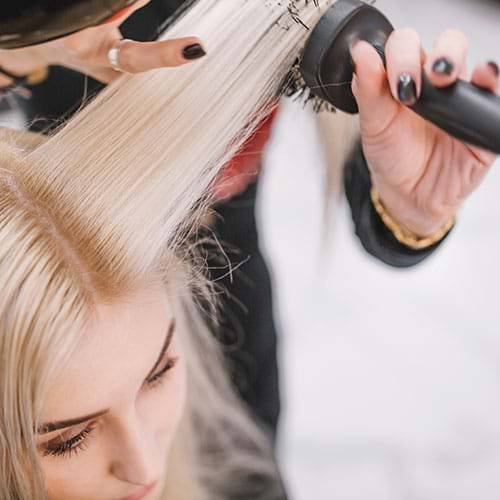 Hairdresser
A Professional Unisex Hairdressing salon is available on the Beach level.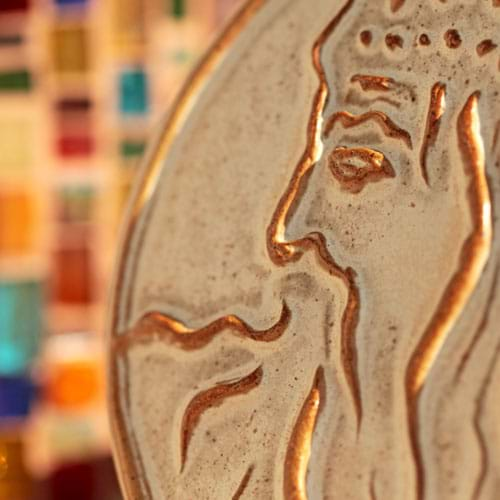 Poseidon Boutique
The perfect branded souvenir to take back home! Our boutique on the ground level showcases a wide variety of handmade and modern amenities exclusive to the Poseidonia Hotel.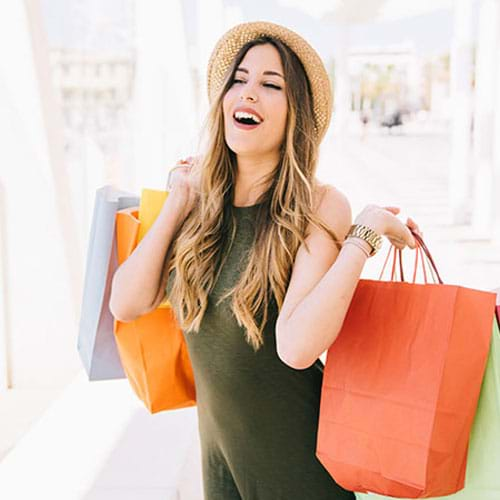 Souvenir Shop
A large variety of items including books, sun cream, inflatable mattresses and travel essentials that might come in handy during your stay. Located on the Beach Level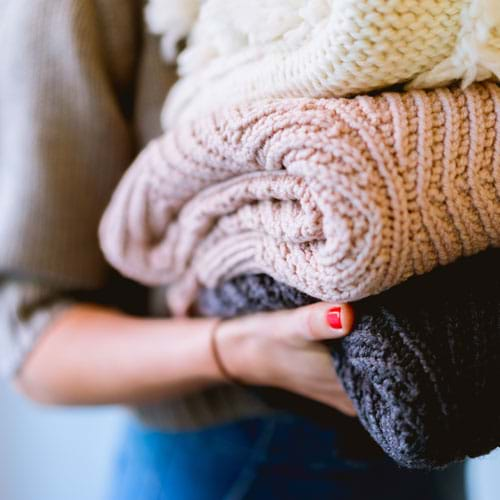 Laundry Service
A laundry list with prices is available in every guest room. Services include laundry, dry cleaning and pressing.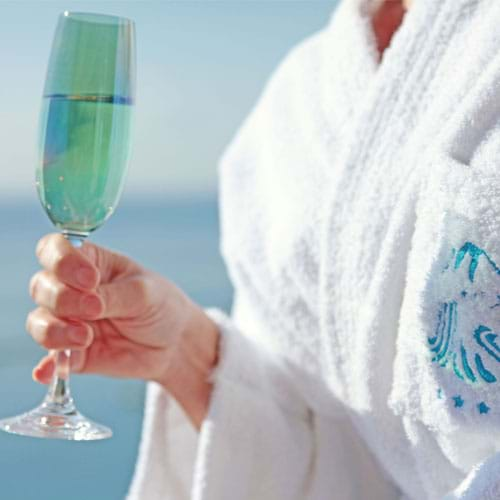 Room Service
Our International room service menu is available in our Room Directory. Available from 7:00-21:45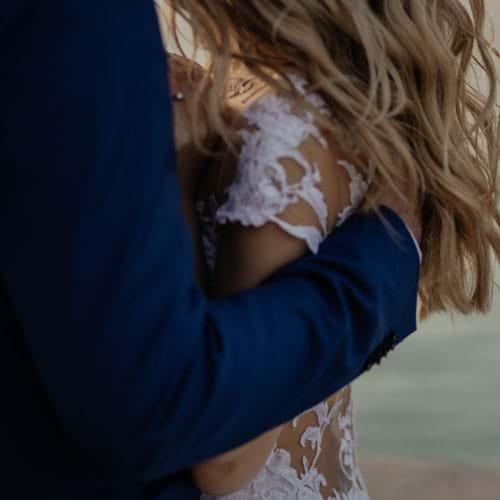 Romantic Beach Dinner
Surprise your loved one with a candle-lit romantic dinner on the beach. A three course set Menu with a special bottle and private butler… the perfect plan!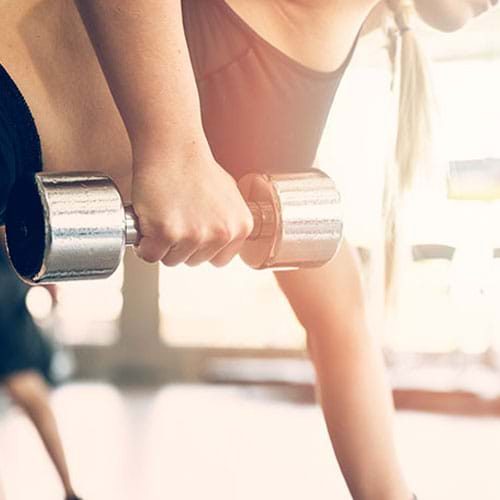 Gym
A modest-size, fully equipped Gym room is available at our Beach Level. Just what you need to stay in shape…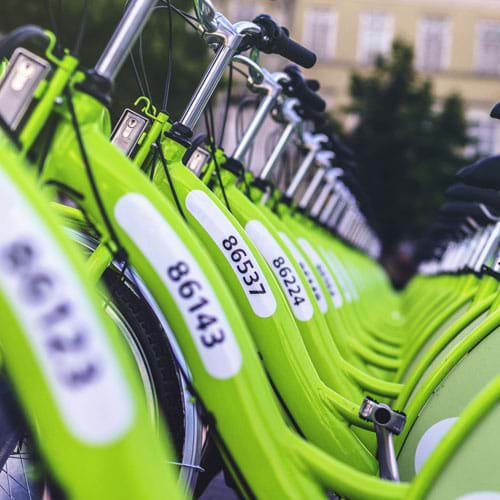 Bike Rental
Discover the Seaside of Limassol on the special bike path that passes right in front of the Poseidonia Beach Hotel.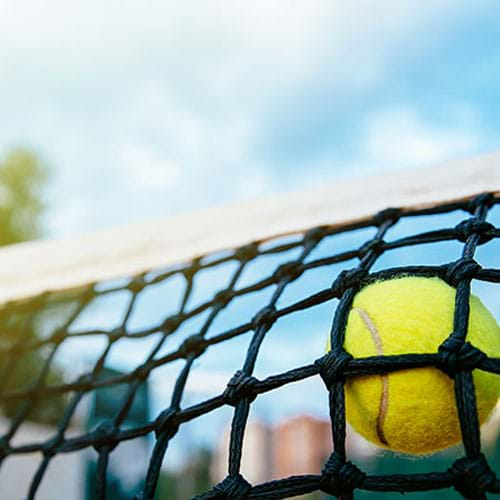 Tennis Courts
Two Professional Floodlit Tennis Courts made of artificial grass are available free of charge for our in-house Guests.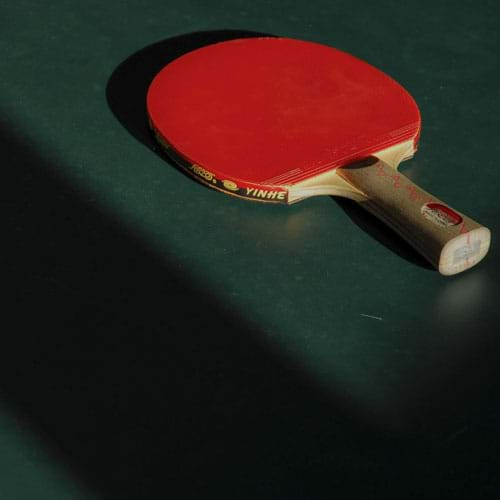 Table Tennis
The Table Tennis is located outdoors on the Beach level. Balls and Bats are available at the reception.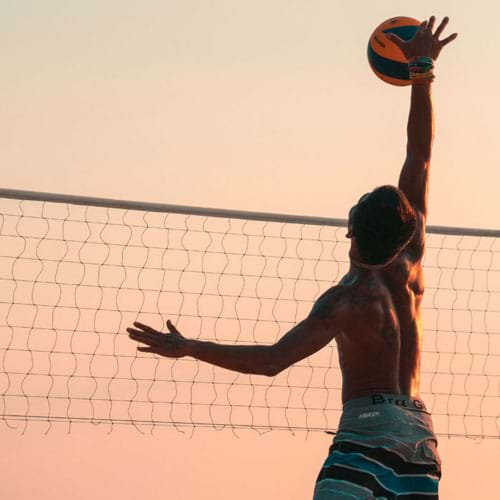 Beach Volley Ball
Two public, professional Beach Volleyball Courts are available on the right side of the Hotel. The courts host professional competitions as well as fun games among family and friends.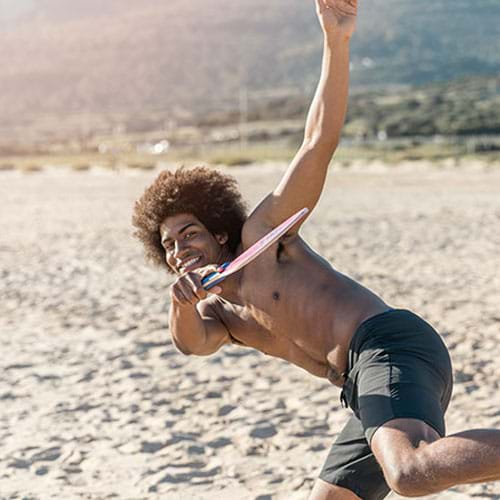 Beach Tennis
One public Beach Tennis Court is available on the right side of the Hotel. Compete under the sun!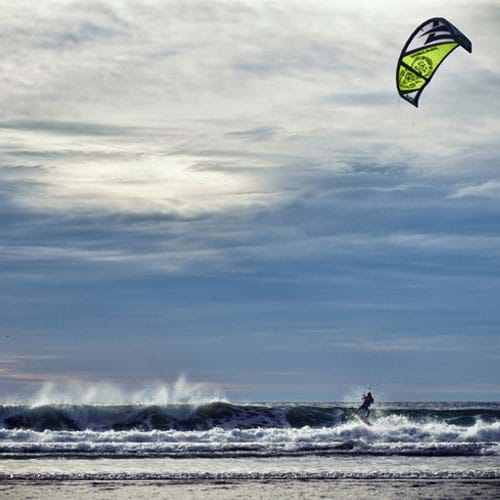 Water Sport Activities
A wide range of watersport activities (motorized and non-motorized) are available on the left side of the beach. The Limassol Sailing Club is on the right side of our hotel.
Weddings
The Memories of your wedding day will last a lifetime, and we will ensure they are perfect…
Whether you are looking for a traditionally romantic celebration, an unusual hip gathering or an over the top extravagant party…
The different options of our outlets, the variety of our tasty menus and our outstanding service will surpass all expectations.
Ceremony
Couples around the world are becoming more and more aware of the charm of getting married in Cyprus. Our Ideal Location, directly on Limassol Bay, offers several settings for an unforgettable Ceremony
Reception
Wedding Cocktails & Dinners
For the festivities that follow your Ceremony, whether it is a cocktail reception, a dinner or both, we will assist you in selecting the spaces that best suit your ultimate wedding desires.
Location
The Poseidonia Beach Hotel is located in Limassol – Cyprus – directly on the beach in Limassol Bay, between the areas of Yermasoyia and Amathus. We are surrounded by stunning landscaped gardens and offer an idyllic retreat for a relaxing getaway in Limassol.
Easy access to the highway leading to both Airports (65km to Larnaca Airport and 67km to Paphos Airport) The Public Bus Transport stops directly in front of our hotel connecting us to various points of interest in the city.
Amathus Area, P.O Box 51206, Ag Tychonas, 3502 Limassol, Cyprus
Discover a Magical City
Welcome to Limassol, a city full of life…365 days a year!
The perfect balance of old and new with an abundance of traits that guarantee to satisfy visitors from all ages and different interests.
The cosmopolitan appearance of the city, with its high towers and modern buildings, perfectly complement the historical side with its well-preserved ancient monuments, artifacts and mythical stories.
The Limassol Molos promenade, located in the heart of the town, covers a large part of the seafront offering all types of activities in a relaxed setting: bike lanes, outdoor gyms, ramps for skateboarding, playgrounds with fountains as well as a variety of restaurants & cafes.
The old town of Limassol, famous with its ancient castle and restaurants covering "the square", is one of the most visited areas of the city. The charm of the narrow streets with well-preserved old buildings perfectly mirrors the cosmopolitan side of our town. The nightlife of this area is not to be missed, with music coming out of every pub creating an interesting fusion of various musical styles. Limassol Marina adjacent to the old port, showcases the different sides of the city where the old has been perfectly preserved and the new has come to enrich what already was.
Our countryside is as exciting as our sea front… famous for its ancient monasteries and churches, which adds a unique religious touch to the discovery of Limassol. The Villages are famous for having some of the best vineyards in the country. Specific wine routes have been created for tourists to enjoy and sample some of the best wines of the region.
With over 345 days of sunshine a year, Limassol is most famous for its crystal blue beaches and all the activities that can be enjoyed along the shore. Walk along the seafront coastal pathway and take in all the amazing scenes that the seaside has to offer. Motorized and none motorized activities such as: Waterski, wakeboarding, paragliding, windsurfing and the famous SUP are available throughout the coast!
For more information, visit the official city guide of Limassol
Unique Concept Gastronomy
Choose the culinary combination that suits your taste when at the Poseidonia Beach Hotel…
There are a number of restaurants and bars that appeal to the fine diner and entertainment enthusiast at the Poseidonia Beach Hotel.
Private Dinners & Celebrations
Company Dinners, Engagement Dinners, Anniversary Dinner, Birthday Dinners, Beach Parties, Prom Parties, Romantic Dinners…
Indoor Venues
Poseidon Restaurant: Classy setting overlooking the Mediterranean Sea with access to outdoors Terrace. Ideal for Christenings, Company Dinners, Engagement Dinners
Aegean Coffee Shop: Casual setting on the beach level with direct access to outdoor seating area. Ideal for Birthday Lunches, Company Lunches, Kids Parties
Odyssea Bar: Our indoor Pub with a Marine themed setting, equipped with a private bar, light and sound system. Ideal for Prom Parties, Bachelor Parties, Company Parties
Neptune Ballroom: Our largest indoor venue with sky-like ceiling. Ideal for big celebrations and reunions, Company Dinners, Engagement Dinners, Anniversary Dinners, Prom Parties
Outdoor Venues
Poseidonia Gardens: Our iconic gardens overlooking the Mediterranean sea are well known in Limassol. A small water fountain at the entrance with steps leading to a lower level of the gardens with covered tents for buffet food display. These private gardens are ideal for Wedding Ceremonies Cocktails and dinners. They are also suitable for private company dinners, engagement dinners or even birthday parties.
Beach: Toes in the Sand celebrations are possible on our Beach. Ideal for Romantic Dinners with private Buttler, Beach Parties or even Engagement Dinners with bonfire.
Wanax Beach Bar: our closest venue to the beach, with a Mediterranean atmosphere, superb semi circular wooden deck extending towards the sea, dimmed side lights under the beautiful Limassol Sky. Ideal for small wedding dinners, birthday parties, small Cocktail parties and engagement dinners.